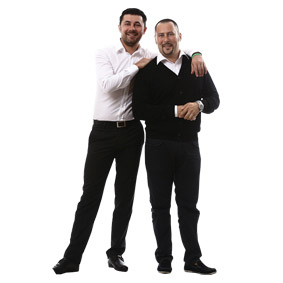 Our dears,

Inspired by a dream, guided by values such as passion, freedom and friendship, we believe you deserve to live a good and happy life, in a community that is evolving positively and steadily, towards the direction of the common good.

We are dedicated in everything we do to accomplish what we assume by our mission, to create, develop and continuously inspire an entrepreneurial environment that will provide you a real opportunity to have a better and happier life.

Start each day beside us with a smile and a new attitude: happy every day!
With best wishes,

Cristian and Dan Onetiu,
Life Care® Founders